Two weeks ago, I googled for Dinosaur Jr.'s tour to see if they were hitting NYC, and found out they were playing at a free festival here! I ended up going, and it was amazing. One of the best music experiences I've had so far.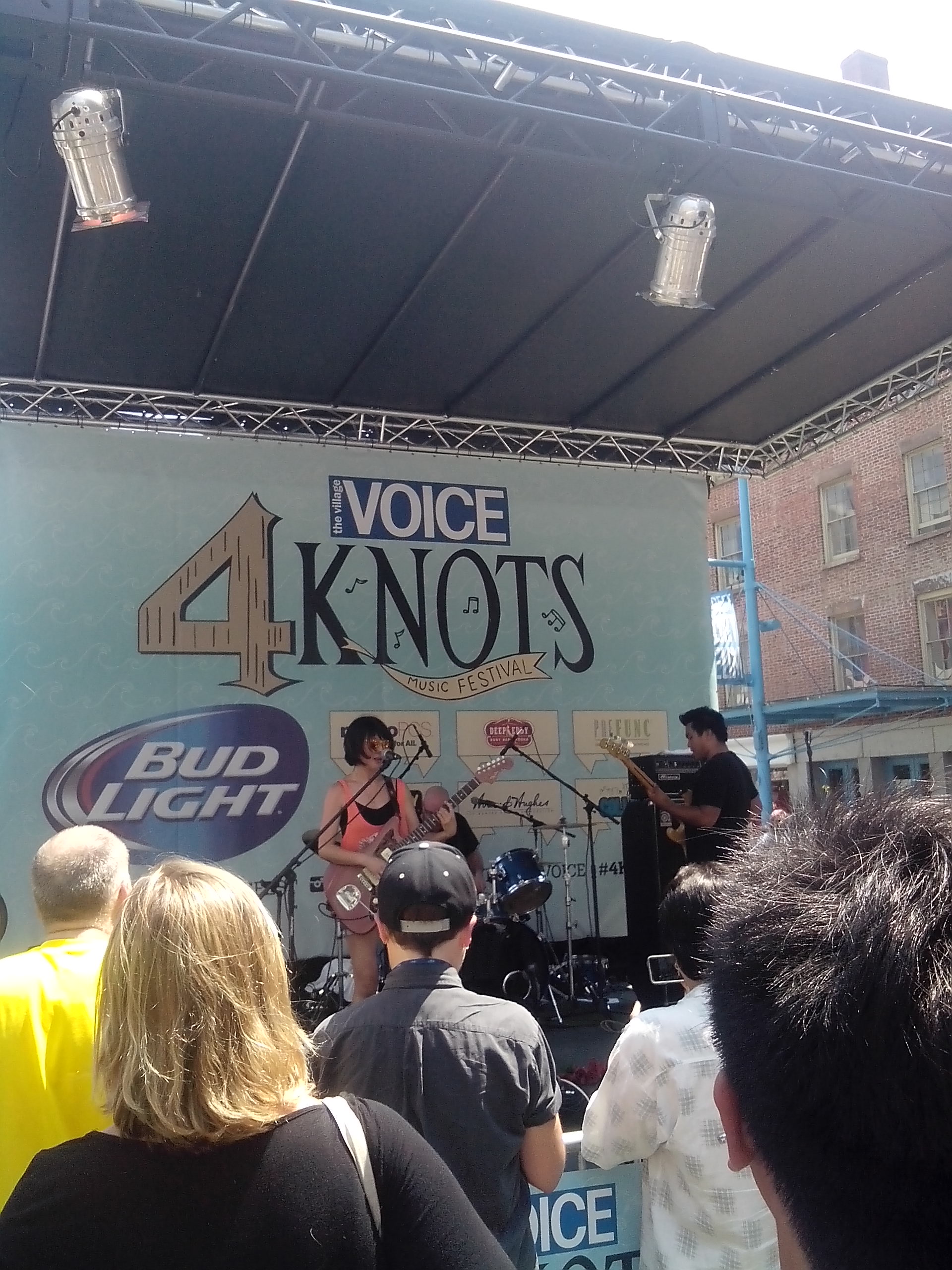 Crazy Pills! Saw them on the side stage (which I thought was the main stage :3 ) and they rocked! I was blown away by how good they were. Hopefully they'll be on the main stage next year. They play some crazy good garage pop, check out their bandcamp. I had left my crazy pills at home, but their show was a good substitute.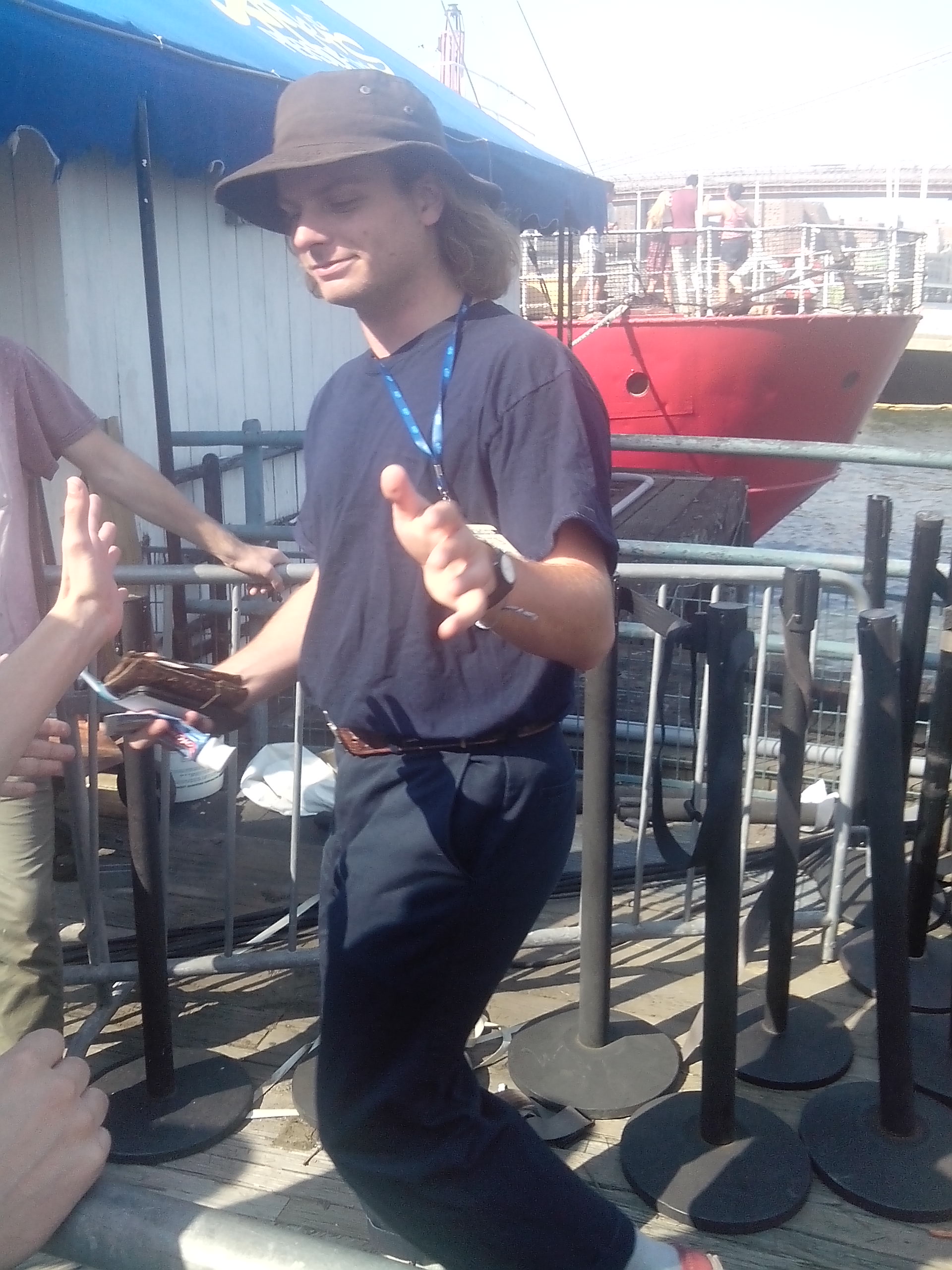 Mac Demarco! He has a set of lungs on him. I got to talk with him & the band. Got some signatures! In order: Pierce, Mac, and Peter.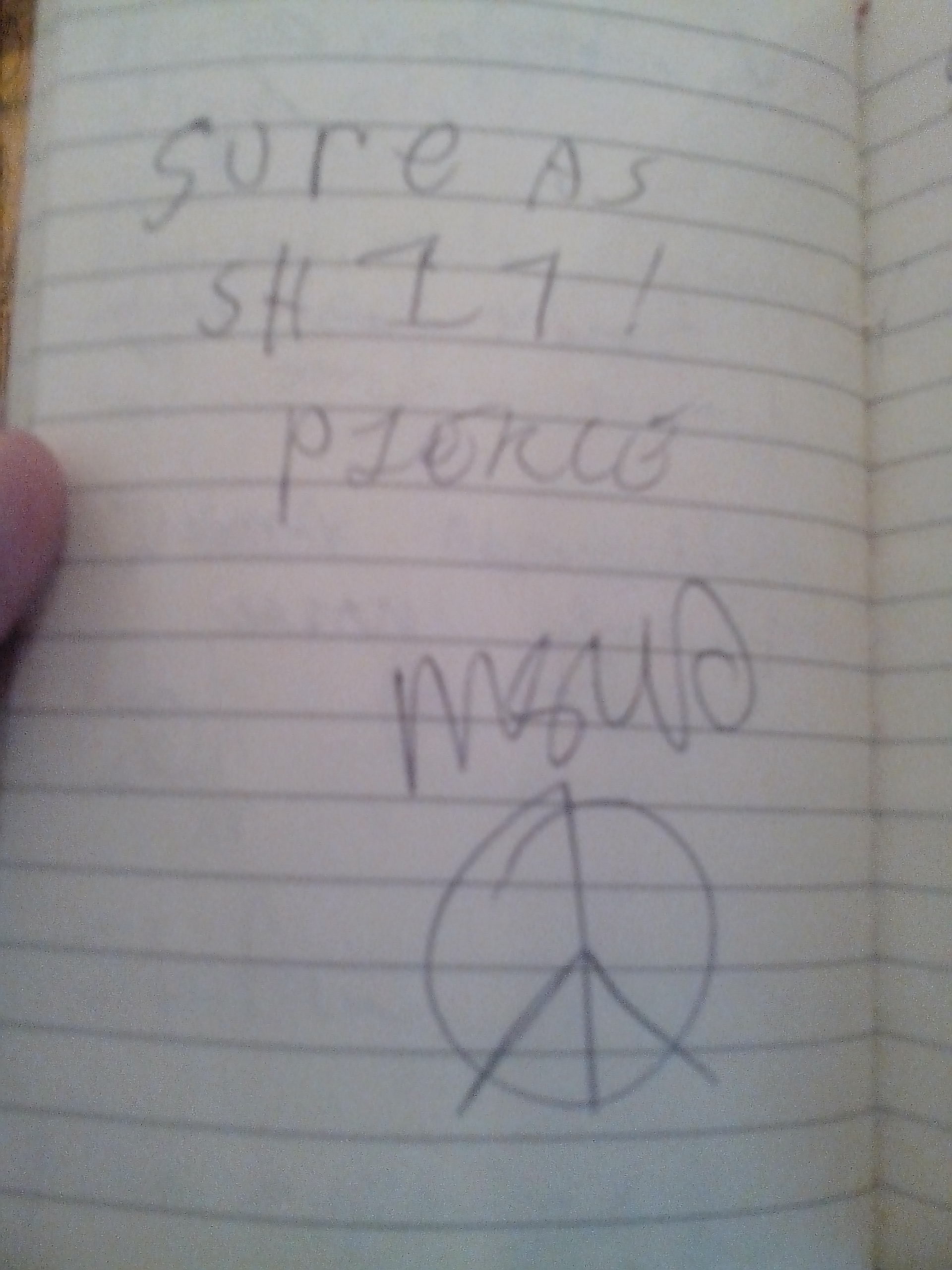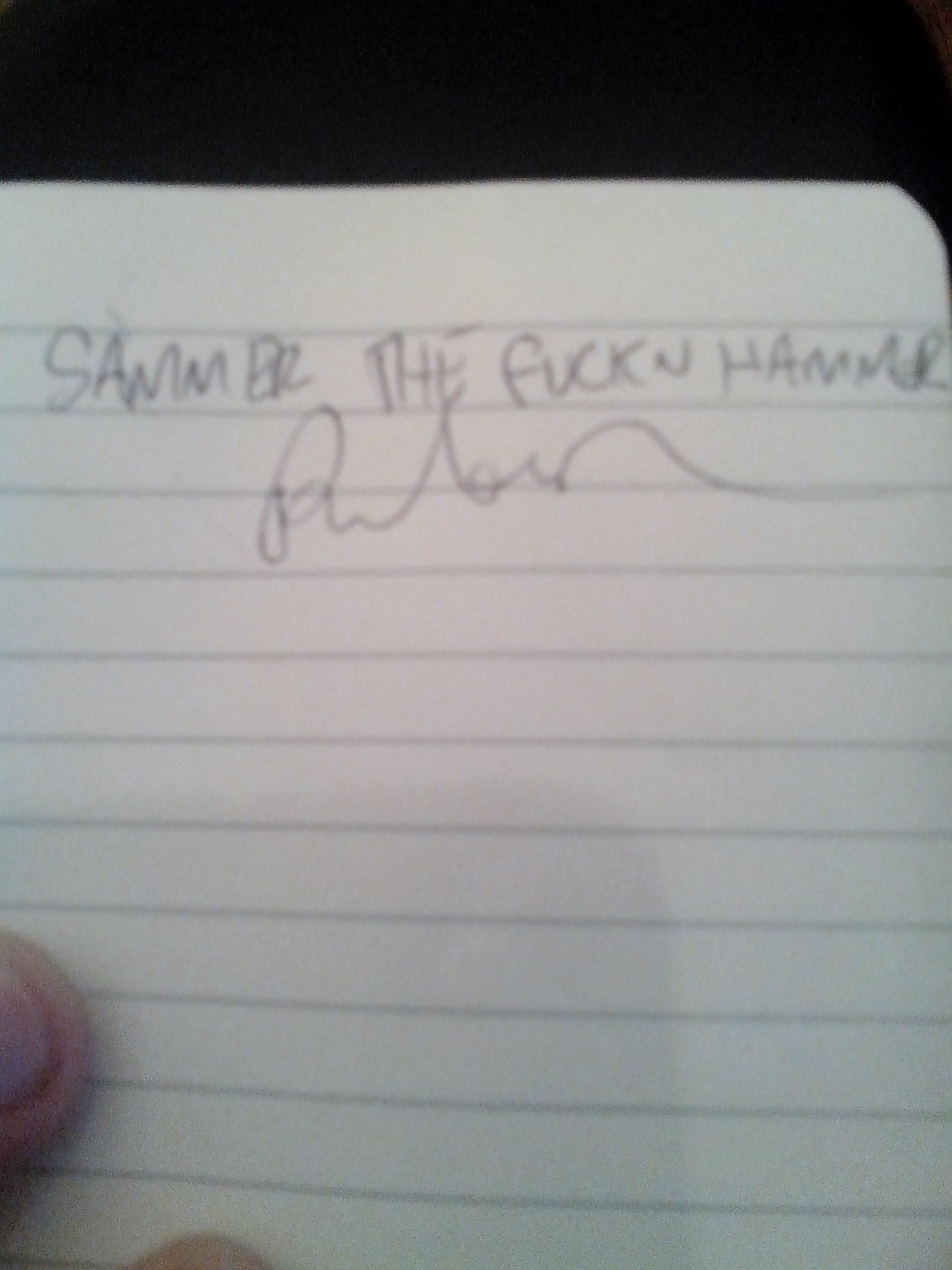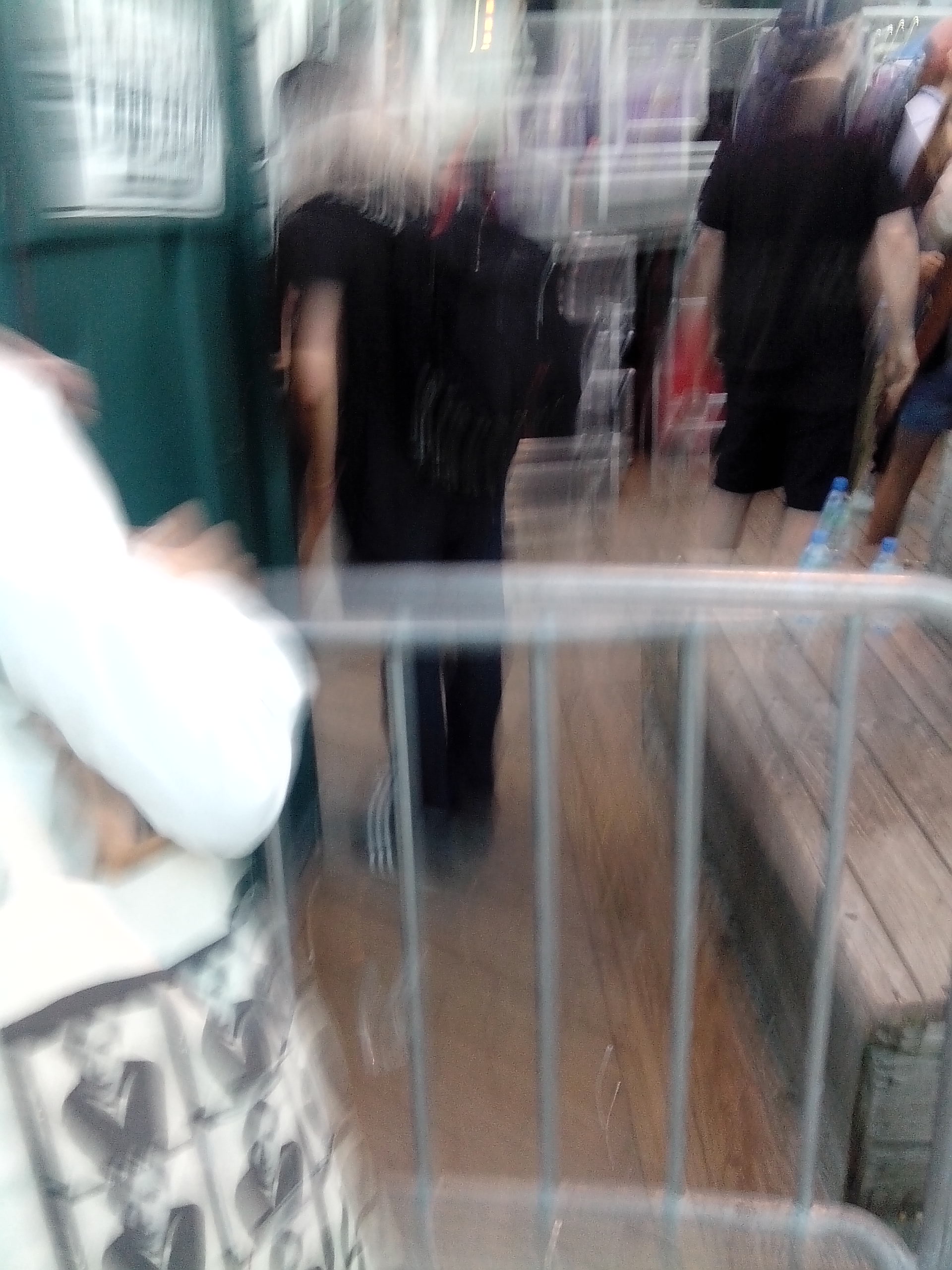 J Mascis! My guitar hero. He's like a tree person. Dinosaur Jr played a fantastic show. They were so loud. Everyone moshed around me, and I went up to the very front to escape it. Pro: I got to the front! Con: moshing is violent and kind of distracting ): I wasn't super into that part. But! they played a rocking set. They also played two of my favorite songs, which they didn't during the last two shows I saw them at.
The colors are washed out, everything is a lot more purple in real life. Also, you can't appreciate how loud and in-your-face the bass was with that video. I swear to god I could barely hear J's guitar at points. It was good.
I also got his signature! I snuck my way around the back after the show was over and asked if he would sign my notebook. I asked him if purple was his favorite color, and he was like, yeah, and I was like, me too, man. It was cool.